Baruch Rocks the Rankings
Baruch continues to receive top rankings and high marks from leading organizations in recognition of the College's academic excellence, access and value, and social mobility for its students.
Next Generation of Rising Stars in City Politics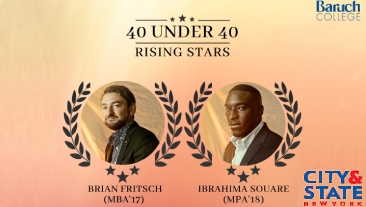 Two Baruch alumni were named to City & State's exclusive list of New York's 40 Under 40 Rising Stars. Read about their accomplishments in an article from the flagship publication covering politics and policy in NYC.
Professors Win $400k Grant to Study the Big Bang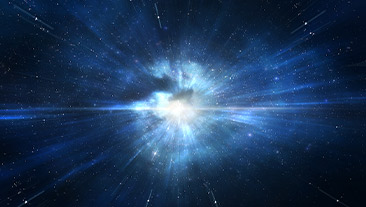 Two Baruch professors received a Department of Energy grant to fund their research, which focuses on understanding the conditions that may have existed in the early Universe, moments after the Big Bang.
Safe Campus Hub
Find the latest guidance at:
Diversity, Equity, and Inclusion
Baruch continuously strives to promote a culture of diversity, equity, and inclusion (DEI) with special events, listening sessions, resource sharing, and by supporting DEI awareness in our classrooms and offices. October is LGBTQIA+ History Month, and Baruch will celebrate with events, discussions and performances. Read more about the College's efforts.