Explore Academics at Baruch
Learn about Baruch's undergraduate and graduate academic degree programs and explore our schools below:
Engage with President Wu
President S. David Wu publishes a monthly blog to discuss ideas, research, and perspectives that impact the campus community, higher education, and society. Read, share, and comment on his latest post, "A Dress Rehearsal for the Future."
Voices of Baruch
Baruch College undergraduate and graduate students take action to affect change and support communities both domestically and abroad.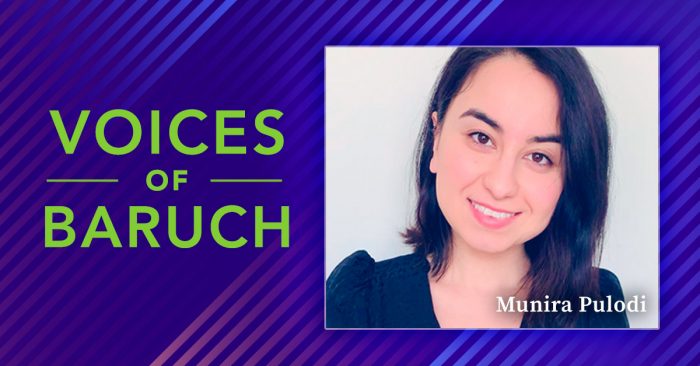 Marxe graduate student Munira Pulodi won a Fulbright English Teaching Assistant Award to Azerbaijan.
Explore additional videos: