Bearcat Bookstore
Welcome to Baruch's online Bearcat Bookstore!
Looking to purchase textbooks and other course materials, school supplies, and show off your Bearcat spirit with Baruch-branded gear? You have come to the right place.
Students, follow the instructions below to order all of your course materials, and students, alumni, family members, and friends of Baruch can order athletic wear, a range of other clothing items, mugs, and more right here at the Bearcat Bookstore website.
About Textbooks and Course Materials
Baruch created the Bearcat Bookstore in partnership with Akademos, Inc. to simplify the textbook process for students and faculty. Powered by TextbookXs, the online store provides a variety of physical and digital textbook formats. New, used, eBook, and rental textbook formats are all available, and there is a price-match guarantee on new books. Log in with your CUNYfirst credentials, click a course, and place your order. Textbooks and supplies will be shipped to your home; digital course material access will be emailed.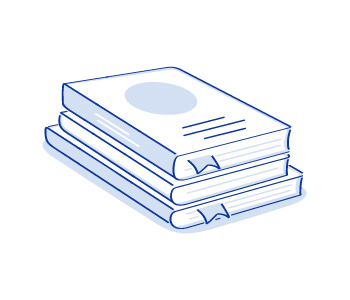 Faculty Resources
Faculty should adopt course materials 4 to 5 weeks prior to the start of each semester. Log into Blackboard and navigate to the Akademos prompt or visit the Bearcat Bookstore and select the Faculty tab. In the portal, faculty can view the courses they will be teaching, select the materials they want to use, and develop course packs.